With summer in full swing, it was time to strap on the backpacks. We chose the Mount Massive Wilderness near Leadville, partly for the destination of a high alpine lake, and partly because we haven't camped in this area yet.
The drive in was a bit hair raising at times. We hadn't planned on it, but the road to the trailhead put our car through one of it's biggest tests yet. The machine pulled through with flying colors, even making a couple of people on ATVs pause to watch us climb a particularly treacherous spot.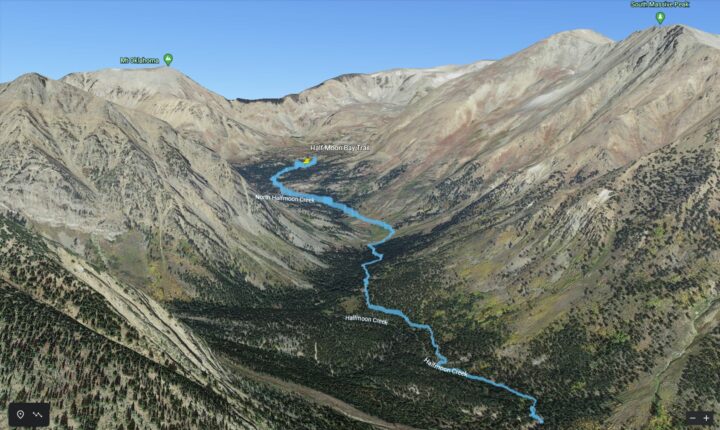 The hike was only 2.5 miles, but unfortunately we got off to a late start. We didn't make it to the trail head until almost 5:00. This being our first backpack of the summer, and having a fairly steady climb up the valley, we ran out of daylight to make it to the lake. We set up camp about half a mile down the hill, in a pretty spot tucked into the trees.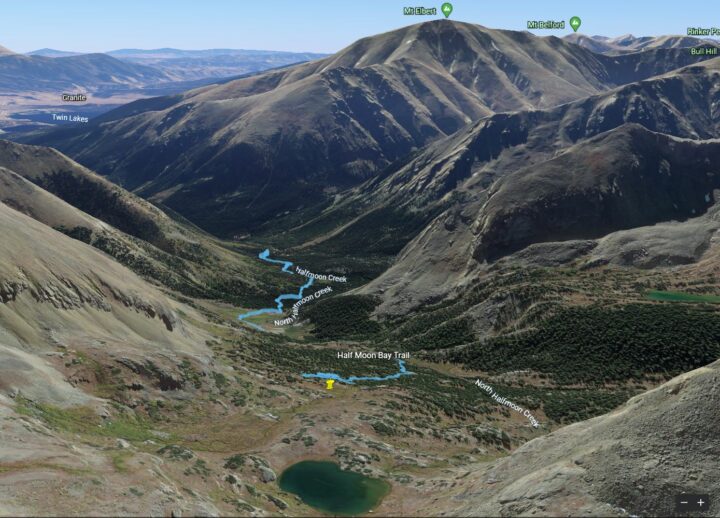 Fire bans are in effect across most of the state, so no camp fire on this trip. The weather was chilly after the sun went down, but still pleasant for a high country camp. We had our standard freeze dried dinner, complete with a dessert (cinnamon apple crisp!) and some cheese and crackers. Then settled in for the night.
In the morning, we hiked up to the lower lake, which is set in a gorgeous alpine cirque tucked up against the west side of Mount Massive. We spent some time cooling off in the lake, before heading back to camp for lunch. After that, it was time to pack up and head back down the mountain.